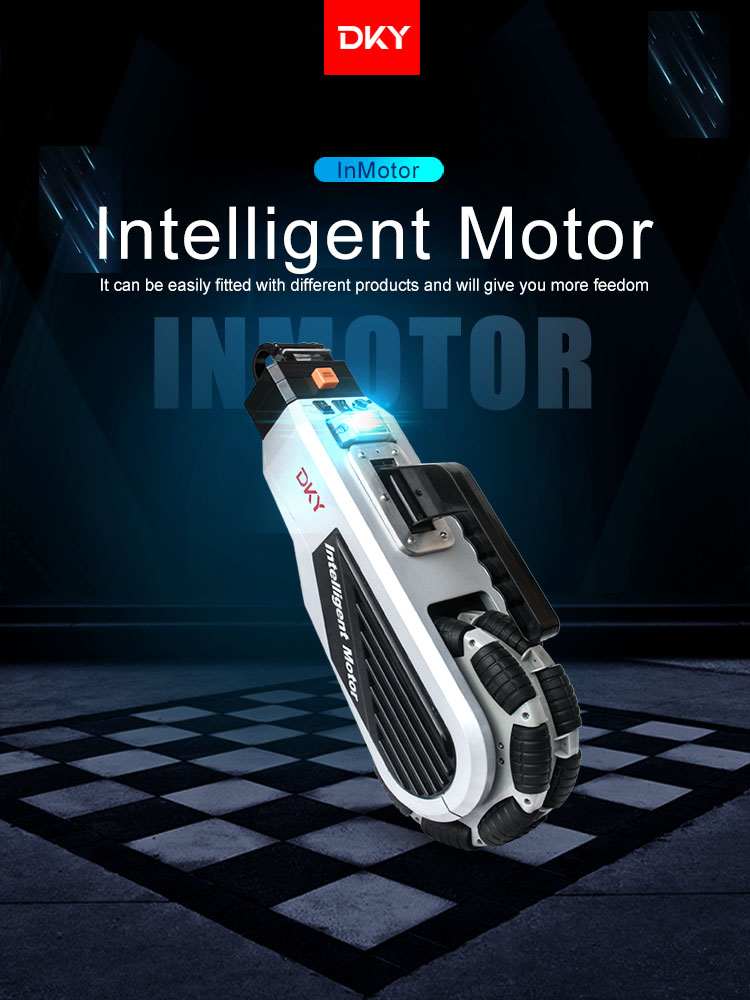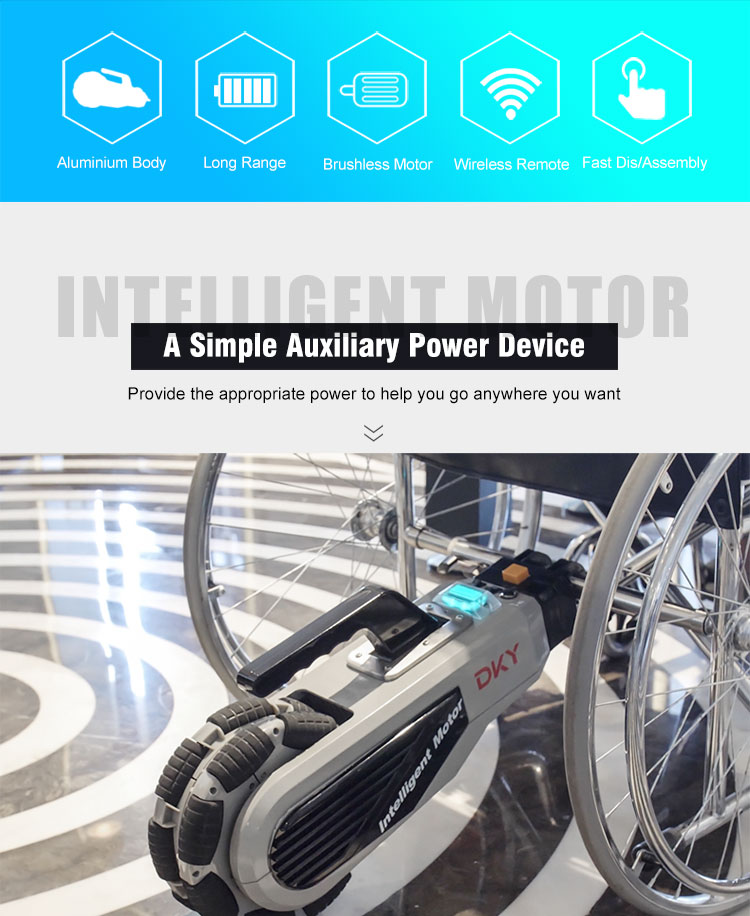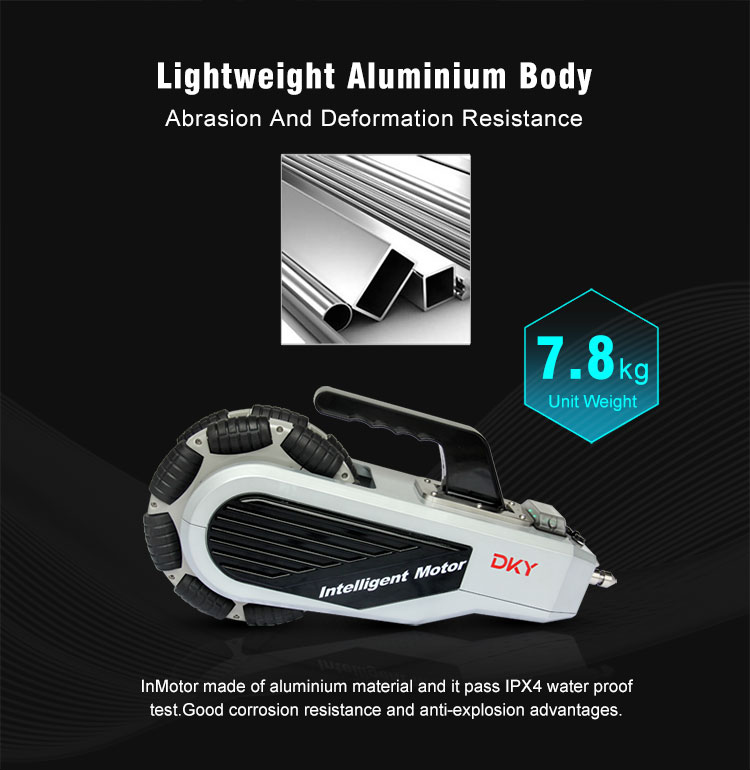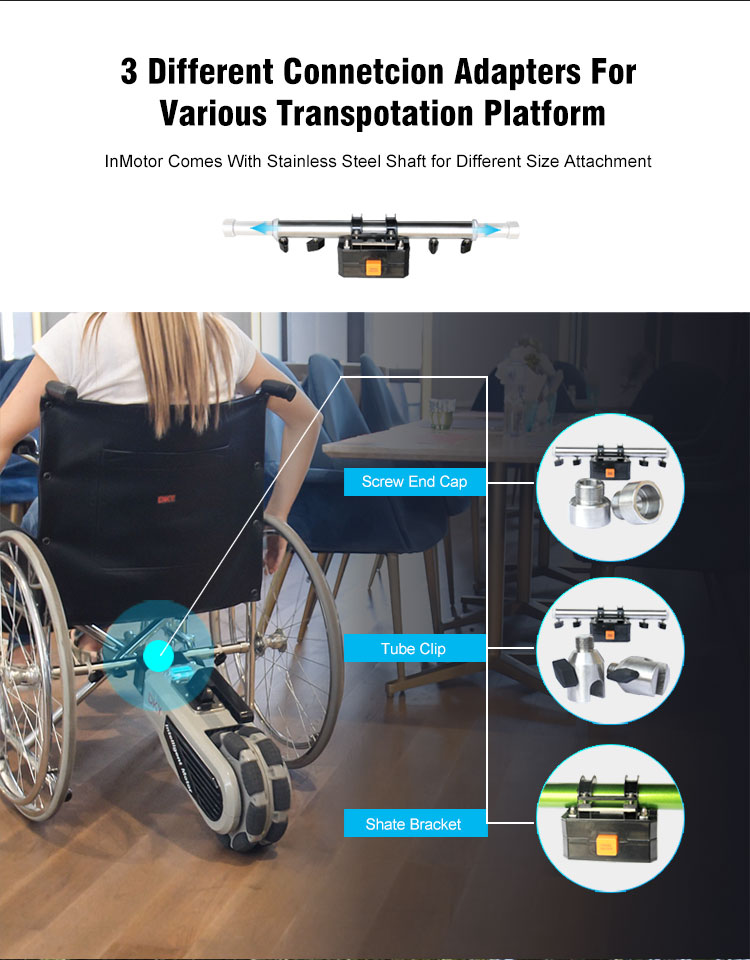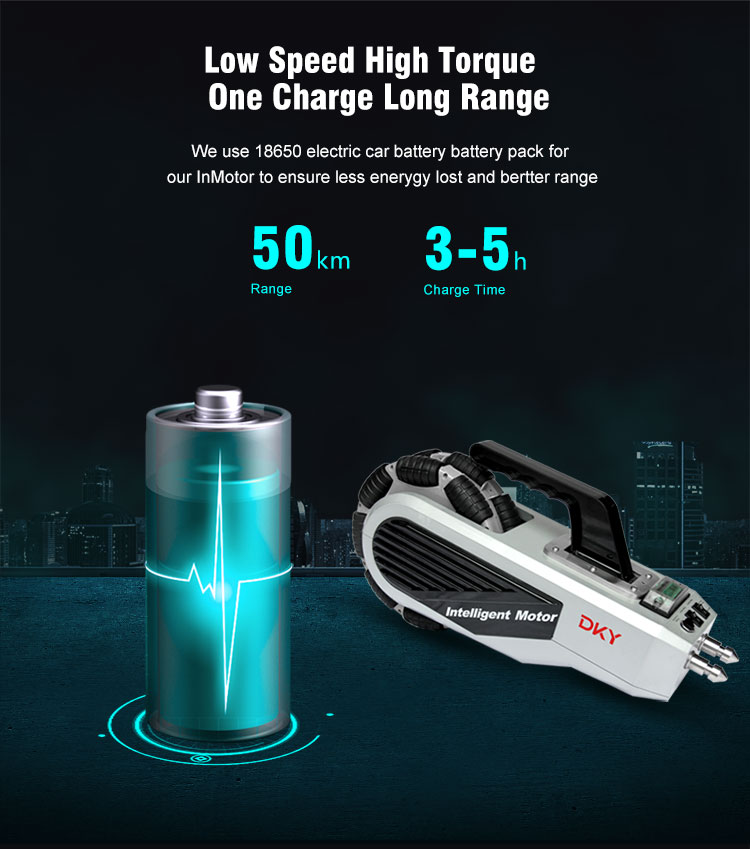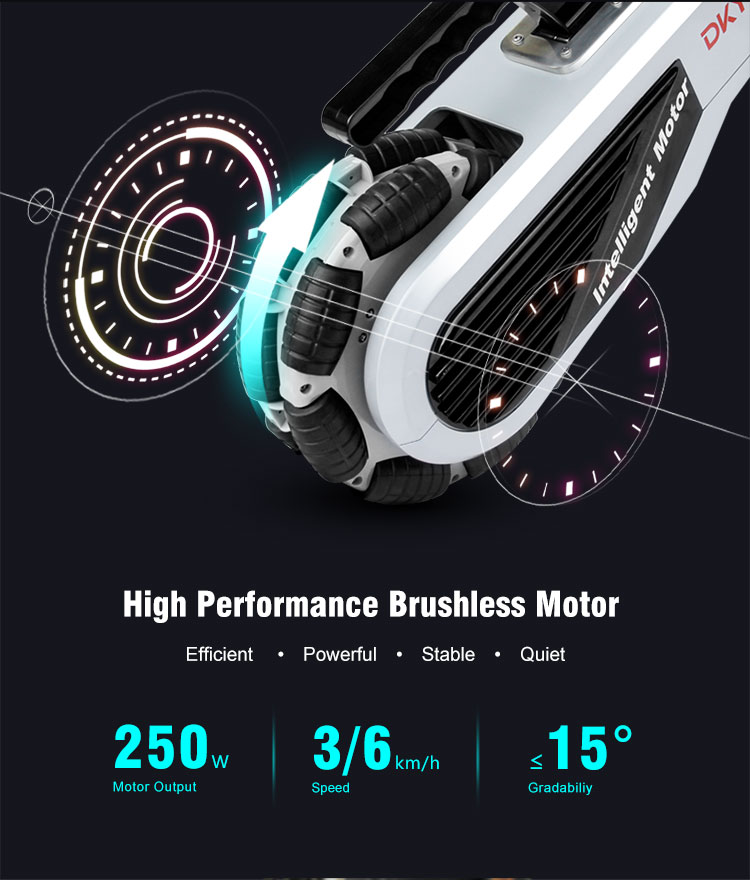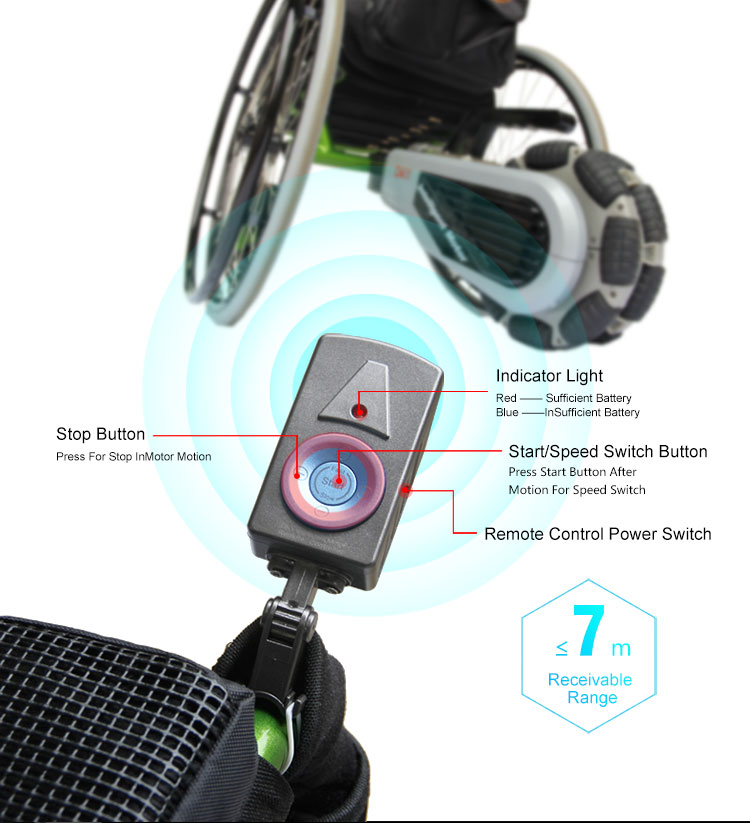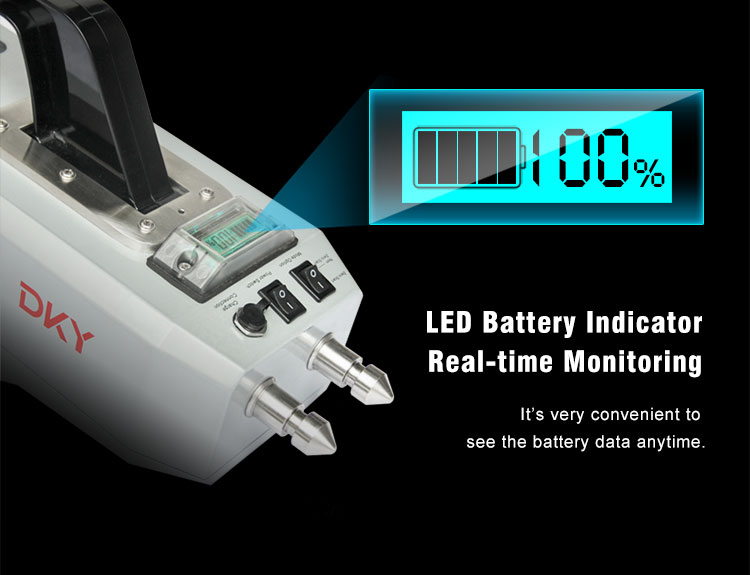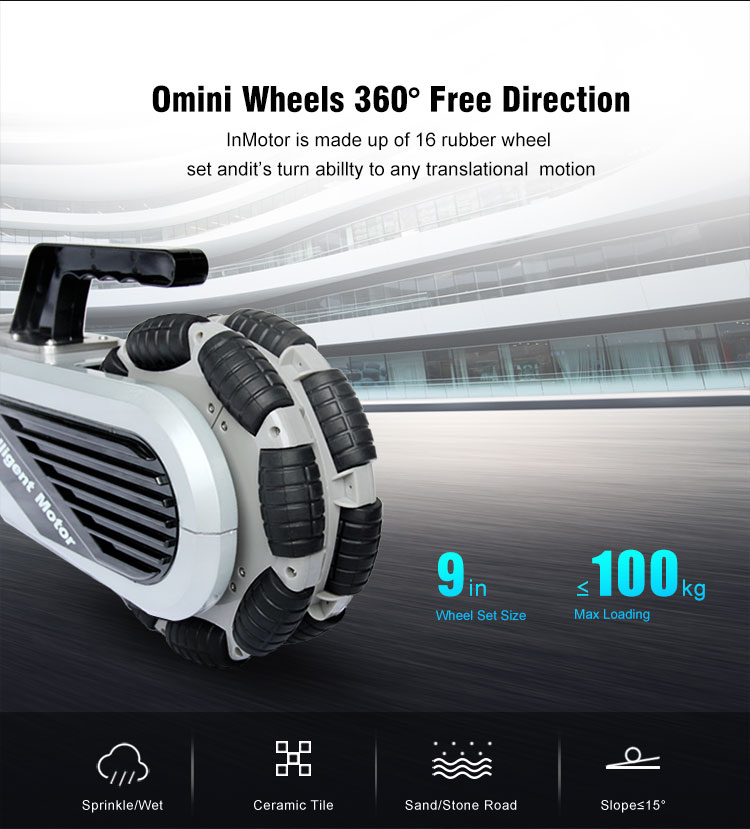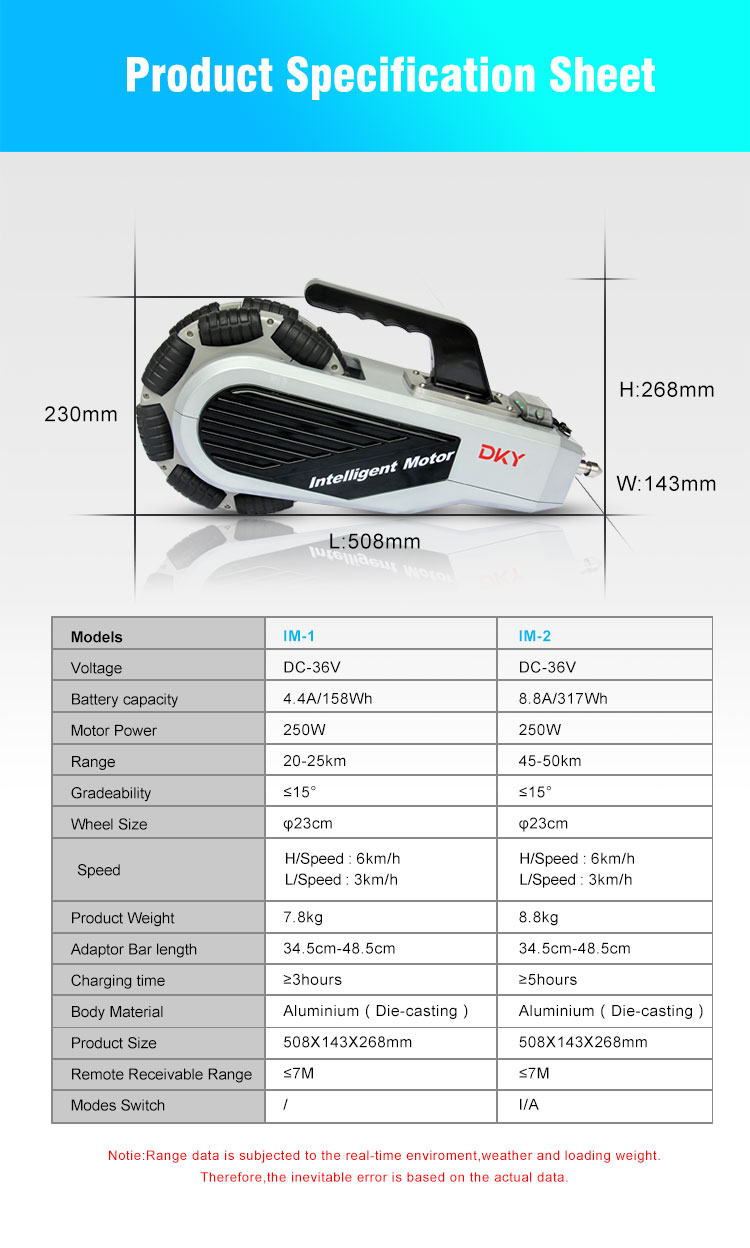 DKY INMOTOR Q&A
1) Is DKY suitable to use with both folding wheelchairs (WC) and with fixed / rigid frame WC ?
1) Our InMotor is fit to folding and rigid wheelchair
2) Whatis max size WC width - is your quickrelease mounting bar/bracket - able to install under the WC seat?
2) For folding wheelchair mounting bar adjustable size from 340mm-576mm For rigid wheelchair axle clamp adjustable size from 384mm-620mm
3) Installing metal bar material for DKY unit - is it Stainless steel ?
3) The quick release mounting bar is stainless steel material
4) What is range of width of the installing bar - from minimum width size to maximum width size? to match seat widths of WC ?
4) Mounting bar adjustable size from 340mm-576mm
5) Is there a battery charge level - to indicate battery level ?
5) It has indicator show level of battery is charging
6) How many speed control are there in DKY ?
6) There are 2 speed options which around 3Km/h and 6Km/h
7) Can you advise - the speeds and what type of terrain DKY unit can operate or recommended to operate?
7) For the beginning or the first time use assisted motor with wheelchair, we advise them use 3Km/h, after then, use to it then can use 6Km/h. We suggest use in sidewalk pavement and not use in bumpy and slope terrain
8) Maximum slope of ramp unit can operate at speeds - max slope degrees?
8) Use our InMotor <15° slope land
9) can the drive castors - used in the rain? through water puddles ?
9) Not suggest use under the heavy rain
10) WC rear wheels - what is maximum rear wheel diameter - is DKY suitable?
10) Our InMotor is fit to 22,24,25 and 26 inch wheel(501,540,559 or 590MM)
11) Maximum WC seat width - is DKY suitable to be installed?
11) Wheel chair size width not exceed 576mm is OK for our InMotor
12) Max WC seat depth - is there any limitation - to use with DKY?
12) There no seat depth limitation
13) Max weight of persons - recommended for use with DKY unit - 120kg ?
13) Max weight for user not exceed 150Kg, we suggest not exceed 100Kg is better for InMotor operation
14) battery size used - Lithium battery capacity? what is cost of replacement battery ?
14) Now we have 2 battery capacity which is 36V 158Wh(4.4A)and 36V 317Wh(8.8A). The capacity which is 36V 158Wh(4.4A) can be check-in airplane, there are a optional luggage buy with InMotor
15) Assume battery charger is supplied with unit? cost of charger ?
15) There are charger come with InMotor and the battery charger is .
16) Max charging time - to charge battery?
16) Fully charge for the battery around 2-4 hours
17) Overall unit size - L x W x H ?
17) Our InMotor overall size is 508mmX143mmX268mm
18) What is life span of complete unit DKY - especially the driving castors ?
18) InMotor expected life span is around 3-5 years
19) how many km can the driving castors be used before changing the drive castors
19) Drive castors life span depends on terrain, if castors has worn smooth need to replace
20) Is it possible to change the driving castors - what is the price for the replacement castors ?
20) Drive castors can be changed, we suggest need to replace all 16 pcs when it need to change castors
Price for 16 pcs of drive castors is .
21) Warranty of complete DKY unit - including motor, battery and controller?
21) Warranty: Motor, battery and controller for drive unit is 1 year